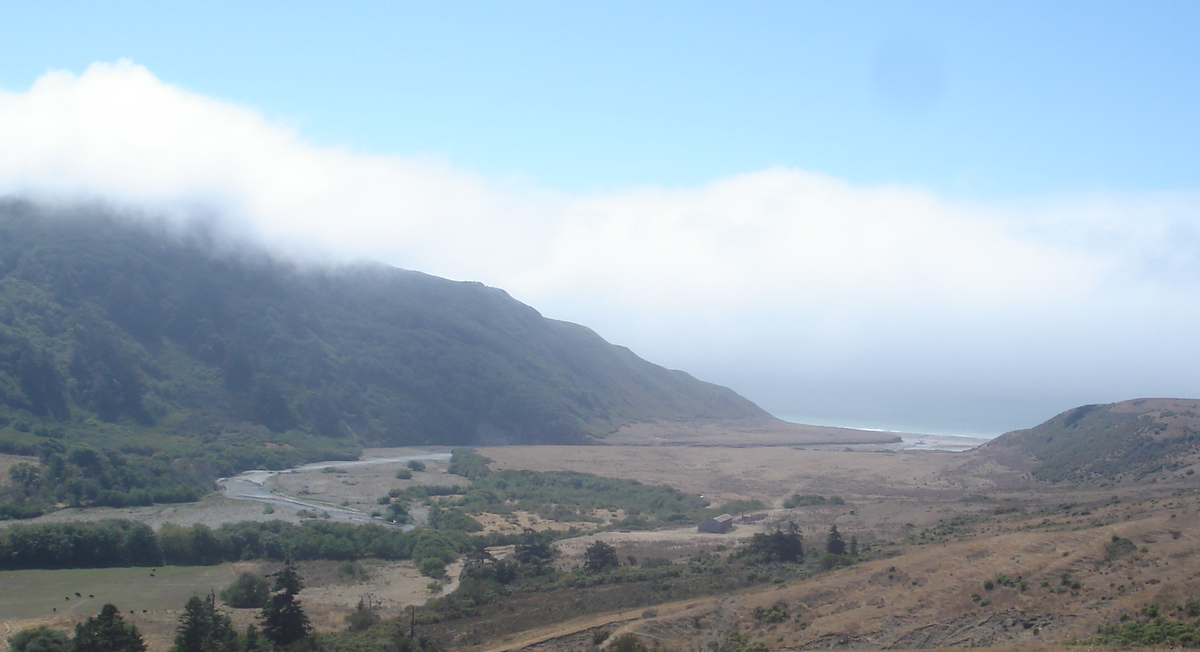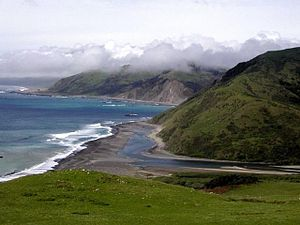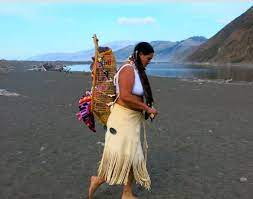 The Tribal community established a relationship with the Wildlands Conservancy through Bear River Band of Rohnerville Rancheria to implement projects that will re-establish culturally vital landscapes and programs.  These projects will benefit indigenous communities, particularly youth, through implementation of Traditional Ecological Knowledge (TEK).  Cal Poly Humboldt is uniquely qualified to support these efforts with the Bear River Applied Anthropology Field School program. This field school program has two major interrelated themes: 
An anthropological examination of cultural and linguistic practices and materials.  Students will study modern California life ways, the sociocultural history of northern California, language systems and verbal traditions, and the impact of colonization and development, among other topics.  

Archaeology, includes practical training in field techniques and classes relating to California cultures and settlement studies.  Students will make observations of archaeological finds and learn associated field techniques. 
Field School Dates for Summer 2022: July 1-29 online, July 14-15 at Cal Poly Humboldt, July 18-27 at the Bear River Band Mattole River Property.
July 1-29

: Online work

 will be available on Canvas. Online work is asynchronous (no scheduled meetings) and includes media, readings, and website browsing. Introductory assignments are due July 6 and July 13, and final write-ups are due July 29.

July 14 & 15 at Cal Poly Humboldt

: During these two days, students will engage in activities on campus. Students will be responsible for their own travel/lodging/food during these days.

July 18-27 at the Bear River Band Mattole River Property

: Students will meet at Cal Poly Humboldt and travel together, via program transportation, to the site. Students will camp at the site during this time - camping fees and meals will be covered by the program fees. At the end of the program, students will be brought back to Cal Poly Humboldt.
Course Credit:
Participants will enroll in the following two courses as part of the program: 
ANTH 329 Bear River Band Language and Culture 

(2 units)

ANTH 359 California Archaeology: Interpreting the Past (4 units)
Application Process: 
The initial deadline to apply is May 2, 2022, and applications will be accepted after on a rolling basis while spots are available.
Applications will be reviewed, and participants selected in early May.
Late applications will be accepted on a rolling basis until May 31, 2022 or until the course is full.

All Cal Poly Humboldt student applicants should meet with their Academic Advisor prior to applying, to see how this course can count for their major, minor and/or degree.

Please understand that space is limited and those not initially selected will be placed on a waiting list. Students accepted to the course will receive a permission number to enroll in the courses. Although these courses are open to students from any university and community members, initial preference for acceptance will be given to members of the Bear River Band of the Rohnerville Rancheria and Cal Poly Humboldt students.
Fees & Materials:
Fees for the 2022 field school total $1,150 - this includes a program fee of $1,150 and tuition of $0 total for 6 units 
Note, the typical additional $1,320 for 6 units of tuition has been waived by Cal Poly Humboldt, so only the $1,150 program fee applies 
If you are accepted, a $100 deposit will be due to CEEGE on May 13, 2022, and the remainder of the fees due thereafter.
Fees cover the following: Cost of travel from Cal Poly Humboldt to the field site and back to Cal Poly Humboldt after, camping fees and meals while in the field July 18-27, and course fees, including costs of 

guest speakers 

and using field school equipment.
Students will need to cover the cost of travel to and from Cal Poly Humboldt for the on-campus activities (July 14-15) and before and after the field component (July 18 and 27), and all other personal costs (meals, etc...) during the on-campus portion of the program (July 14-15).
Students will need to provide their own basic camping gear (tent, sleeping pad, and sleeping bag); but Instructors can help students find items to purchase/rent if you don't have them.
Contact Information:
Email: anth@humboldt.edu